Tags: Speak Up, Ethics Programme issues, Treatment of Employees
According to the latest Ethics at Work survey from the Institute of Business Ethics too many employees say their managers reward results achieved through bending the rules and unethical behaviour even though their organisations have comprehensive 'ethics programmes'.
Whilst the survey finds that over a third of employees believe that overall ethical standards in their organisation have improved following the Covid-19 pandemic, setting high standards and having an ethics programme is not enough; too often behaviour on the ground fails to meet those standards. The IBE suggests that more needs to be done to embed ethical culture in organisations and monitor behaviour.
The IBE surveyed approximately 10,000 employees in 13 countries to find out more about their attitudes to and perceptions of ethics in their organisation. The Ethics at Work survey is undertaken every three years.
Key findings
Over a third of employees believe that ethical standards in their organisation have improved following the pandemic (37%), rising to 57% in companies that have an ethics programme. Fewer than one in ten believe standards have worsened (8%)
However, employees in organisations with a comprehensive ethics programme are also more likely than those in organisations without an ethics programme to say that their line manager rewards employees who get good results, even if they use practices that are ethically questionable (48% vs 18%)
This suggests a gap between employees' perceptions of the standards set in their organisations and the behaviour they observe on the ground
Despite employees in 2021 being more likely to be aware of their organisation's Speak Up mechanisms, only slightly more than half of the employees who were aware of misconduct say that they spoke up (57%). And of those who did speak up, a shocking 43% say they experienced retaliation as a result
IBE Director Dr Ian Peters MBE, said: 'The pandemic has been a catalyst in employee perceptions of ethical business behaviour. The good news is that considerably more employees believe that ethical standards have improved during this period than believe that they have worsened, and perceived levels of misconduct have decreased in every country for which comparable data is available.
'However, paradoxically, the failure in some organisations to walk the talk on ethics is much more visible than it was, and too many employees feel justifiable fear that pointing out ethical failings will lead to inaction or to retaliation. The need for ethical authenticity has never been greater: employers need to do the right thing, not just say the right thing.'
The full survey report with detailed findings and additional commentary can be downloaded below. The next Ethics at Work survey will take place in 2024.
For further information please contact Alex Johnson, Marketing Manager.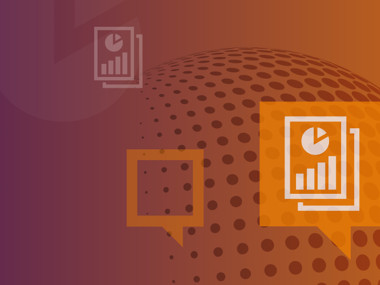 The Ethics at Work survey, first introduced in 2005, asks employees how they experience ethical dile ...