Your support, both financial and intellectual, will help us to serve society by supporting organisations to have a positive impact on their stakeholders by applying their ethical values throughout their operations.
By supporting the IBE you will be joining a community of individuals and organisations committed to promoting high standards of business conduct based on ethical values.
Our Business Ethics Network (BEN) communities provide confidential forums for the promotion of good practice and the sharing of common challenges in the implementation of an effective organisational commitment to ethics.
Corporate ethics roles can be lonely places and our communities are considered by participants to be valuable safe spaces where peer-to-peer learning can take place through the sharing of experiences and stories. Through the IBE, many have found a friendly ear or an encouraging challenge to help them take their programmes to the next level.
Our relationships with our BEN communities also contribute significantly to the IBE's work programme by informing our priorities for future discussions, research, publications and events.
Why join us?
Donations from our supporters help us demonstrate our firmly-held belief that doing business ethically makes for better business. This is because we see Ethics and Values as the input to the desired Culture and Behaviours in any organistion. In turn, culture and behaviours help organisations to build Trust and Reputation which also positively impact Financial and Operational Performance.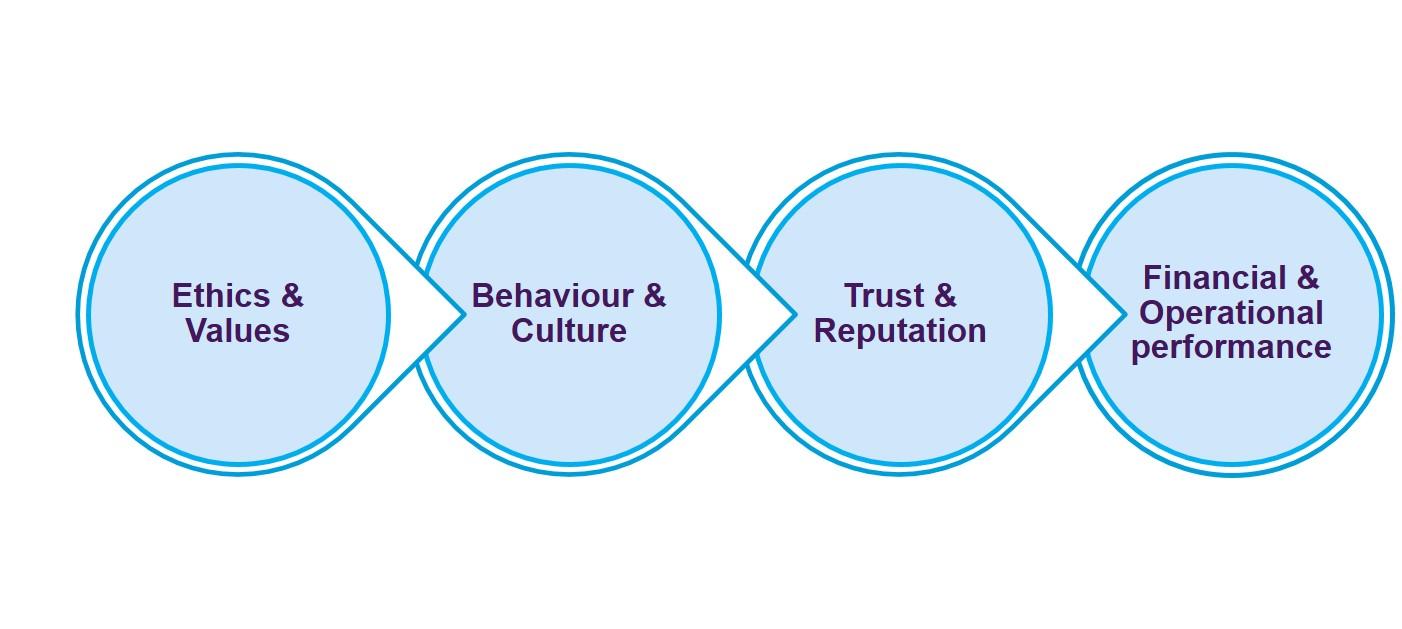 Your donations help us to deliver our mission where we:
increase public understanding of business ethics
inform and encourage deeper thinking about ethical issues in business
promote high standards of business behaviour through ethical decision-making
provide a safe space for the discussion of ethical issues in business, and
demonstrate how doing business ethically makes for better business for all stakeholders.
We receive no government funding, so we rely on your generousity to support our work, where we strive to promote mutually beneficial relationships between business and society.

How we categorise our corporate supporters:
Large firms (+2,000 employees) £8,750
Medium firms ( 250-2,000 employees) £4,125
Small firms (less than 250 employees) £750
Charity (registered) / Not for profit (no. of employees N/A) £750
Higher Education Institutions HEI (no. of employees N/A) £750
Professional bodies (no. of employees N/A) £750
Publicly funded organisations (no. of employees N/A) £750
Regulators (no. of employees N/A) £750
Trade bodies (no. of employees N/A) £750

Our activities