Tags: Corporate governance
Read the blog by our Chair, Prof. David Grayson CBE.
The UK Corporate Governance Code now requires that boards assess and monitor culture. Recent revisions to Japan's Corporate Governance Code and the Dutch Corporate Governance Code also emphasize the importance of culture definition, measurement and oversight.
We have all heard the aphorism "Culture eats strategy for breakfast" and is increasingly recognised as a key determinant of long-term organisational success.
So, I have a question for any non-executive director, CEO, Senior Management Team member:
In the organisation for which you are responsible, which of Figures 1, 2 or 3 best represents the current reality?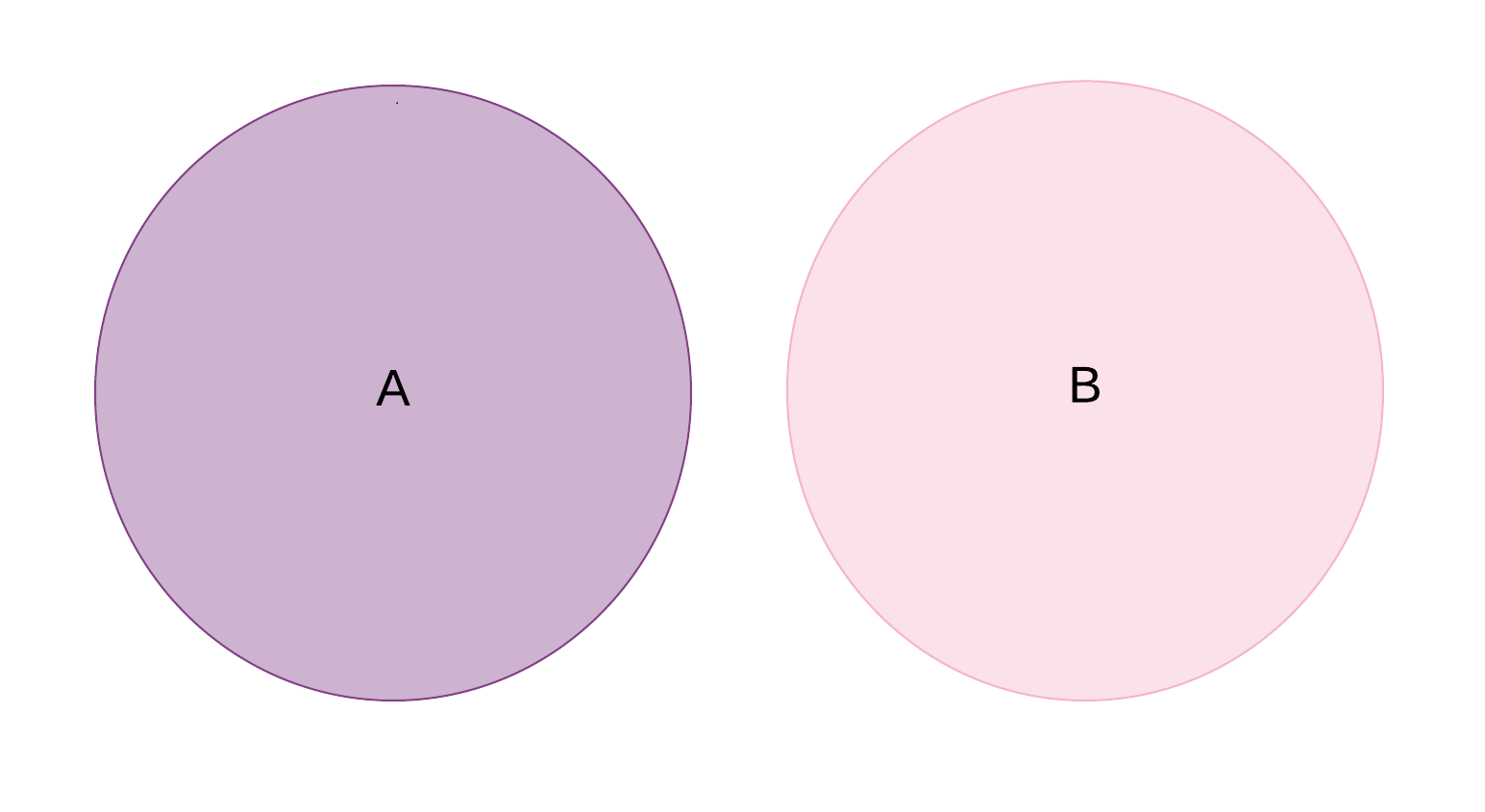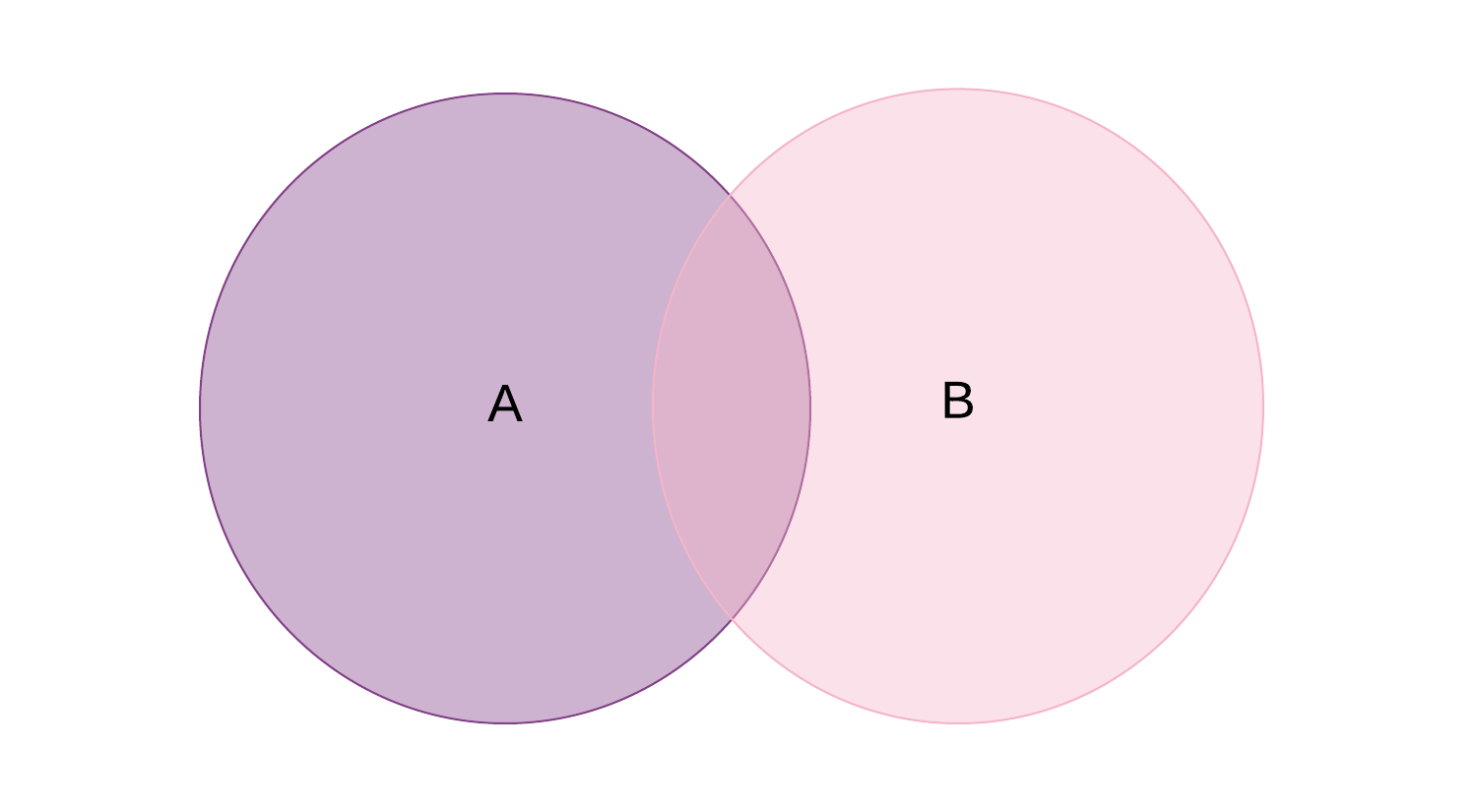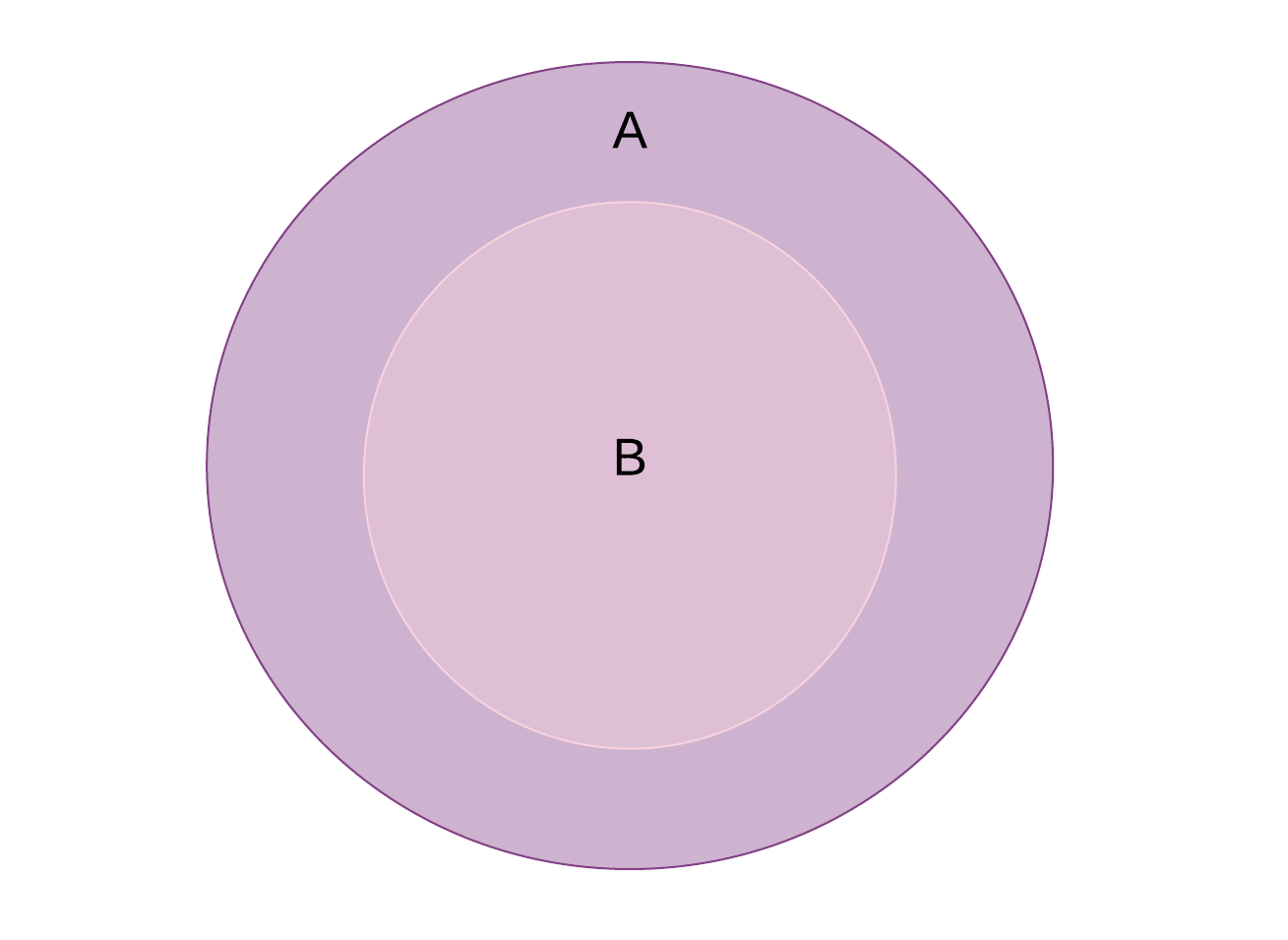 Clearly, if you answer "Figure 1," you need serious help – and fast!
Ideally, you will be able to respond "Figure 3" where there is broad alignment and leadership is constantly striving for better.
Practically, most honest responses would probably be some version of Figure 2.
So, how to evolve/transform from Figure 1 or 2 to 3?
Obviously, as chair of the Institute of Business Ethics, I am personally interested in how organisations build and maintain a strong ethical culture, where everyone knows what is expected of them, in terms of behaving ethically and responsibly at all times and all circumstances – and they have an ethical decision-making framework - especially for those tough grey areas, where it is not immediately obvious, what is the right thing to do.
I don't think, however, that an ethical culture is something that stands alone. It has to be within a sustainable culture. Sustainable also in the sense of continuing into the indefinite future.
Certainly, a sustainable culture is ethical: there is a clarity about the principles guiding how all employees are expected to behave. This means having an Ethics Code or Statement of Business Principles. Making sure that the Code is regularly reviewed and updated – preferably after external benchmarking as well as internal consultations.
Employees are inducted in these principles (Code of Ethics or Business Principles). This is backed up by regular training and CPD, by regular communications, including leaders (at different levels of the organisation) talking about the practical applications of the Code and telling stories about how the Code is being used in the organisation.
There is also a reward & recognition system that reinforces rather than subtly undermines, the principles of ethical behaviour. (In Figure 1 and 2 organisations, employees can often see that otherwise "high-performers" are allowed to flout the Ethics Code or the Code of Business Principles).
A sustainable culture is also one where employees are genuinely empowered and engaged; and are encouraged to / want to take the initiative. This requires a subtle blend of "top-down" – leadership which sets out the strategy and direction of the organisation; and bottom-up where individuals at all levels are confident to speak-up, challenging unethical and irresponsible behaviour and championing innovation. This is critical because no organisation – however successful it may currently seem – can afford to grow complacent and cruise. Black Swans and disruptive innovators can spread disruption – "creative" or otherwise – and fast. Sustainably successful organisations need a culture where internal and external partners want to propose and champion innovations for them. So sustainable cultures are not rigid. On the contrary, they are flexible, agile and continuously improving.
This also assumes a culture of transparency and accountability. And an ethical and sustainable culture also has to be genuinely inclusive. People have to feel they have a genuine stake in the long-term success of the business. The author and business leader Margaret Heffernan told an IBE webinar recently that companies that depend on a "Gig Economy" workforce, may soon start being downgraded because they are not resilient. By the same logic, will we see businesses that give employees a share in profits / ownership be marked up as more resilient, long-term bets? I hope so!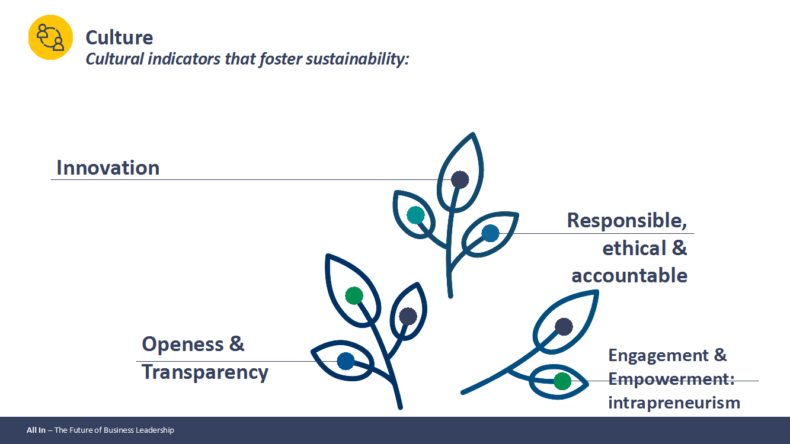 Image from the book All In - The Future of Business Leadership by David Grayson, Chris Coulter and Mark Lee.
The IBE will continue to focus our own work on helping boards and Senior Management Teams to build and maintain an ethical culture: constantly identifying and refining the building-blocks for this and how to check for alignment. We do so though, clear in the knowledge that a successful ethical culture is a sustainable culture.
Author

Professor David Grayson CBE
Chair
David is Emeritus Professor of Corporate Responsibility at Cranfield School of Management. From 2007-2017, he was director of the Doughty Centre for Corporate Responsibility and Professor of Corporate Responsibility.
David became Chair of the Trustees Board on 01 April 2019.
He joined Cranfield in April 2007, after a thirty year career as a social entrepreneur and campaigner for responsible business, diversity, and small business development. This included founding Project North East which has now worked in nearly 60 countries around the world; being the founding CEO of the Prince's Youth Business Trust and serving as a managing-director of Business in the Community.
David has an Honorary Doctorate of Law from London South Bank University and was a visiting Senior Fellow at the CSR Initiative of the Kennedy School of Government, Harvard (2005-10).
He has served on various charity and public sector boards over the past 30 years. These have included the boards of the National Co-operative Development Agency, The Prince of Wales' Innovation Trust and the Strategic Rail Authority. He chaired the National Disability Council and the Business Link Accreditation Board; in each case appointed by the Major Government and re-appointed by the Blair administration.
He is currently chairman of the national charity Carers UK championing the role of 6.5million Britons caring for a loved one. He is a former chairman of one of the UK's larger social enterprises and largest eldercare providers, Housing & Care 21 during which the organisation made corporate history by becoming the first-ever not-for-profit successfully to acquire a publicly quoted group of companies. David received an OBE for services to industry in 1994 and a CBE for services to disability in 1999.
David has written a number of books on responsible business and corporate sustainability including most recently: 'All in - The Future of Business Leadership' with Chris Coulter and Mark Lee. He is part of the faculty of the Forward Institute and of the Circle of Advisers for Business Fights Poverty
The Guardian has named David as one of ten top global tweeters on sustainable leadership alongside Al Gore, Tim Cook - CEO of Apple, and Facebook's COO Sheryl Sandberg