Tags: Diversity
An important report on diversity, groupthink and the need for fresh thinking and wider life experience on boards. The 2020 report is now available in French and Spanish.
This report offers a series of recommendations as to how a board can embrace cognitive and experiential diversity and unlock the sustainable business benefits from making systemic rather than cognitive changes.
Chapter Outline
Chapter 1 focuses on the importance of diversity and the challenge of groupthink.
Chapter 2 looks at gender diversity and the journey so far.
Chapter 3 discusses the focus on gender diversity and whether it has delivered on its full potential.
Chapter 4 discusses why inclusion requires a genuine commitment to change.
Chapter 5 offers a call to action.

Key Recommendations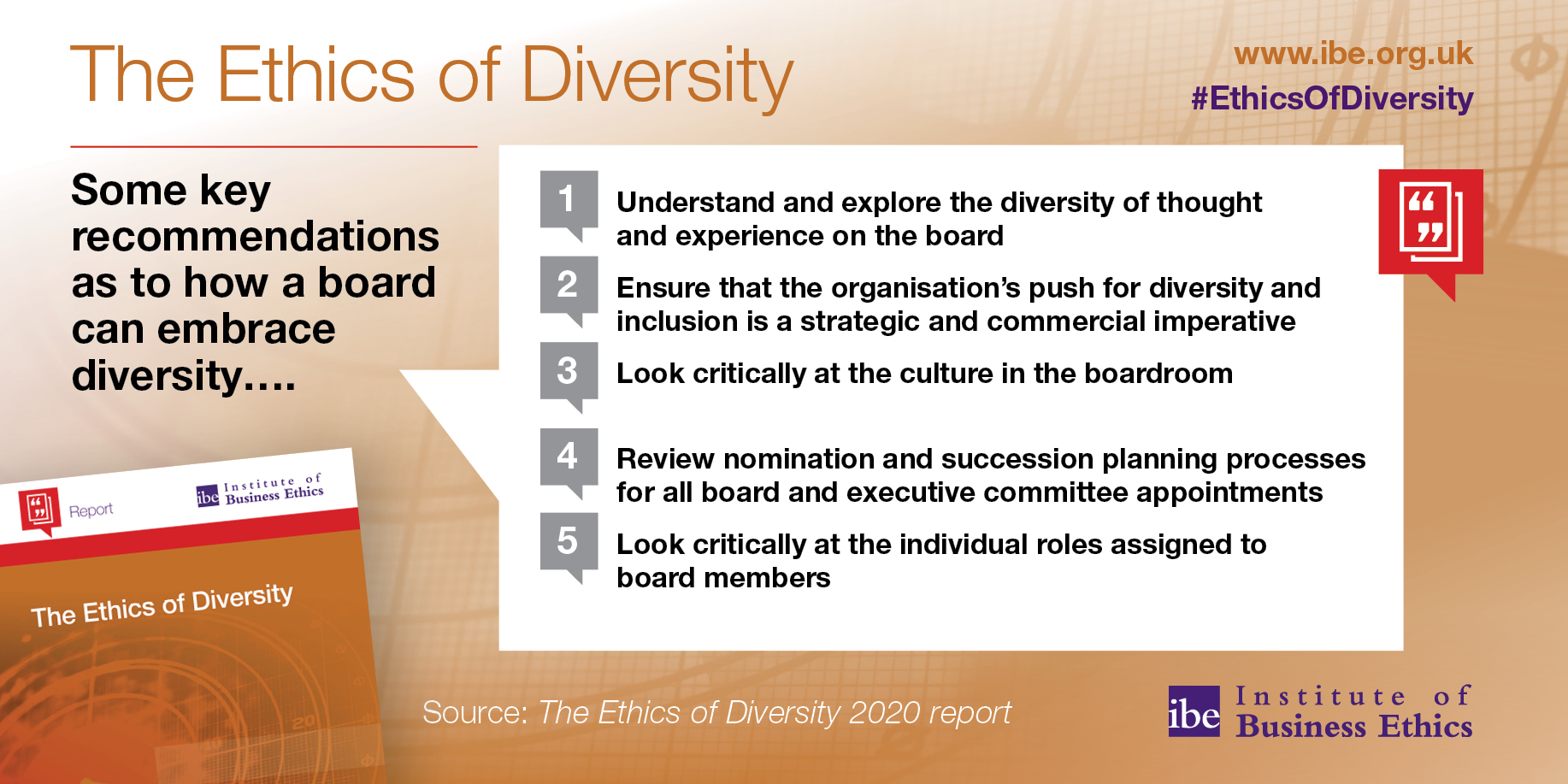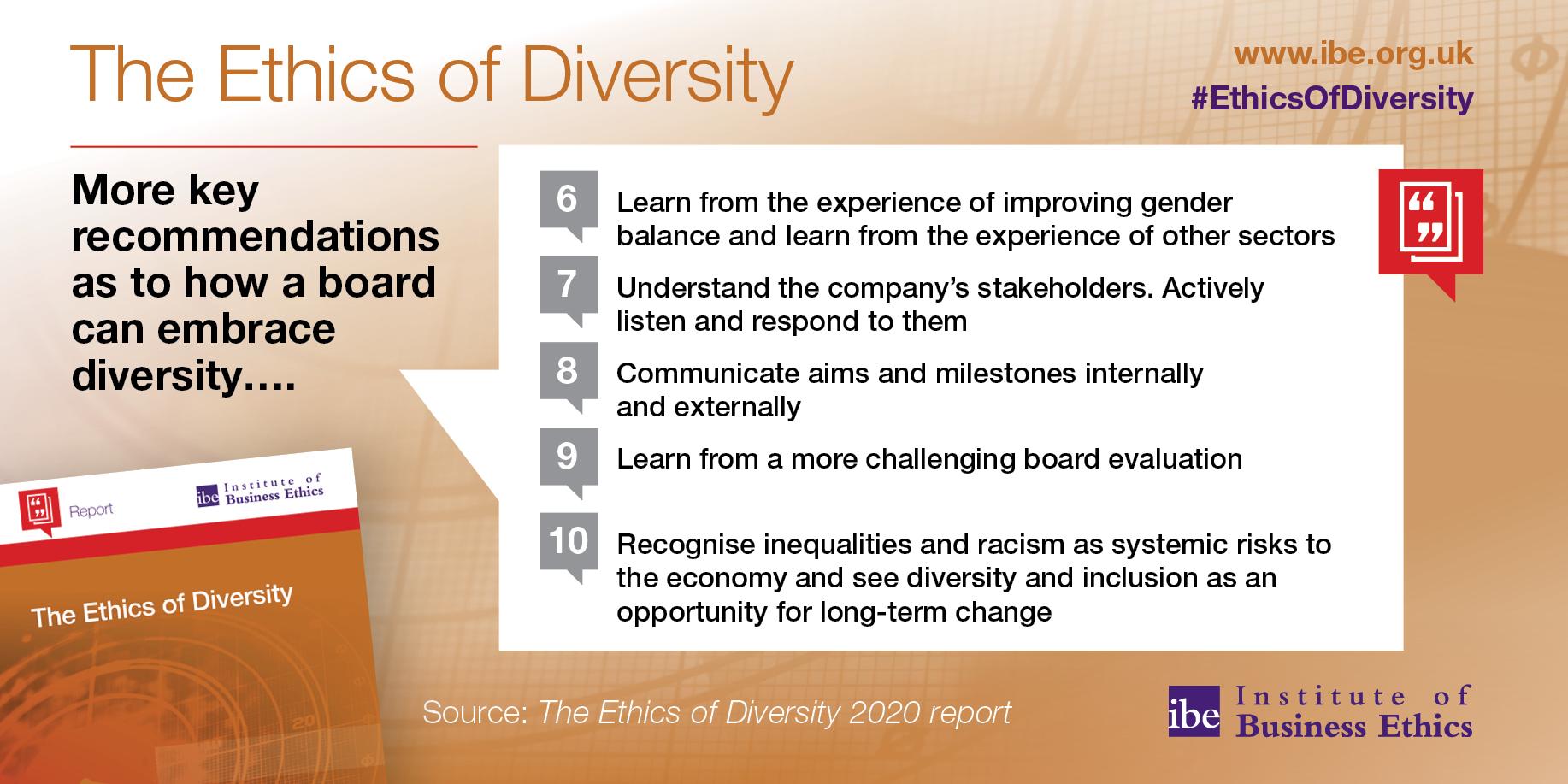 Acknowledgements
The IBE gratefully acknowledges the support of the KBA-NotaSys Integrity Fund for the translated reports.

Click below to download the reports...