Tags: Code of Ethics , Ethical Values
As we launch our revised Code of Ethics, IBE Director, Dr Ian Peters MBE, reflects on the process.
The primary purpose of a Code of Ethics is to set out an organisation's expectations of how employees should behave in any given situation. It should be a tool to reflect the culture of an organisation and to help steer its employees' behaviour. But all too often it can be a box-ticking exercise.
Happily, over the past few years though, we have seen a shift in the tone of Codes, away from simplistic rules and policies, toward a values-led approach that helps employees when there isn't a simple answer, and that helps to shape the culture of the organisation.
With this in mind, and in keeping with our own recommendation to review codes at least once every three years, we have published an updated version of our own Code of Ethics. Our values and our purpose are at the heart of it.
Values
Values are central to a Code of Ethics and need to be embedded within it. As we revisited our own code, the first thing we did was to reflect on our stated values. Were they still representative of our purpose and ambition?
Further, as the new director of the organisation, I personally felt that it was essential that I took shared ownership of its values and fully bought into them along with our team and our trustees.
We set up half-day zoom calls with the whole team to analyse our values and objectives rigorously. We refined our focus to our commitments as an organisation as well as to our stakeholders. And we sought to blend our business objectives (such as 'entrepreneurial') with our ethical objectives (such as 'respectful').
Our revised code was then independently reviewed by our Research Hub in the same way as we do for client organisations, before being considered by our trustees and the rest of the team. The result is a code and a set of values that we all share and can be committed to.
Embedding business ethics
Our research tells us that having a Code of Ethics is necessary but not sufficient. A poster on the wall, or a document signed as part of an induction confirming that it has been read, does not embed a code.
It needs to be talked about as an everyday business consideration and we need to think about how we embed it through training and development, and communications. But most importantly, through an ever-present culture that permeates everything we do.
Speaking practically, the length of codes matters! No one wants to read through a hundred pages of fine print detail. We've sought to keep the IBE Code brief, using web links to provide more detail on policies where appropriate.
And it can't just be handed down from above. While it is essential that codes have the clear endorsement of senior leadership, the ultimate objective is to encourage the whole team - irrespective of position - to take personal responsibility for their professional decision-making, and to do the right thing.
Codes are an important tool for companies to express their ethical culture, define standards of behaviour, provide guidance, and set stakeholder expectations. But, like values, they are not stagnant or to be taken for granted. They need to be revisited and embedded, top down and bottom up. And that's what we have done at the IBE. I'd urge every organisation to do likewise.
Read the IBE Code...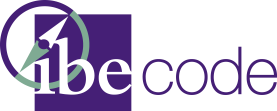 Author

Dr Ian Peters MBE
Director
As Director of the Institute, Ian is responsible for implementing strategy, leading the team and ensuring that the Institute meets its charitable aims of raising awareness and spreading best practice in the field of business ethics.
Ian's career has spanned business policy, government relations and corporate communications. He has extensive experience of working at the highest levels with business, government, regulators and the professions.
After studying for a degree in geography at Lancaster University and taking his PhD at Southampton (on the drivers of small business growth) Ian joined the Confederation of British Industry (CBI) as a small business policy specialist. In 1989 he moved to international public relations firm Burson-Marsteller where he worked for a number of major corporate clients. Following a second stint at the CBI Ian became Deputy Director General of the British Chambers of Commerce in 1996 where he led the policy, research and communications functions. From 2001 to 2008 he was Director of External Affairs and Marketing at the Engineering Employers Federation (EEF) and in 2009 joined the Chartered Institute of Internal Auditors as Chief Executive, a post he held until December 2019.
Ian has held a number of non-executive and public appointments including Chair of the Independent Monitoring Panel of the UK Chartered Banker Professional Standards Board, member of the UK government's Regulatory Policy Committee and Better Regulation Task Force, and member of the Court of the University of Lancaster.
In 2015 Ian was awarded an MBE for services to regulatory reform.