Tags: Communication & Engagement
In the next blog of the Innovating Business Ethics series, Jennifer Whitmore, Ethics Officer at Lockheed Martin UK shares how she developed simple but engaging videos to communicate important ethics issues.
I'm going to take you back to a time that you might not particularly want to revisit – early 2021! The majority of our employees at Lockheed Martin UK were working remotely and had been for nearly a year, as a result of the COVID pandemic. We, the Ethics team, decided that more needed to be done to ensure that our monthly communications, which were previously solely in written format, were reaching everyone, including our virtual workforce. Previously, when most of Lockheed Martin UK were working on-site, we utilized plasma screens and notice boards, as well as our intranet site, to get our communications out there but those physical displays were no longer as effective, with so few on-site to see them.
Working from home myself, I was acutely aware of the increase in e-mails I was receiving each day because written communication was replacing those conversations that used to take place in person. I was really keen, therefore, to avoid adding to that e-mail traffic and the long list of things that employees have to read each day.
It was at that point that Ethics expanded its use of a variety of media and methods for communication, including an online video-making tool, 'My Simple Show'. The tool uses a script, created by the user, and transforms it into a short, animated slideshow video. What I particularly love is that I can take what can be a complex ethical topic, like conflicts of interest or bribery and corruption, and present it in a simple and engaging way, with videos lasting no more than 3 minutes. I am also able to record my own voice – a feature that I use because not only is it important for employees to be receiving this ethical messaging, but I also want to continue to build a connection with them, so they feel comfortable reaching out to me should they have a question or concern.
I have been producing monthly video ethics communications for over a year now and the feedback has been great. Employees have said that the video provides a welcome break from all the reading they need to do each day. Importantly also, the messaging is memorable for them because they can recall the graphics and the messaging that goes with it.
You're probably all thinking that sounds interesting but show me a video! Here's an example: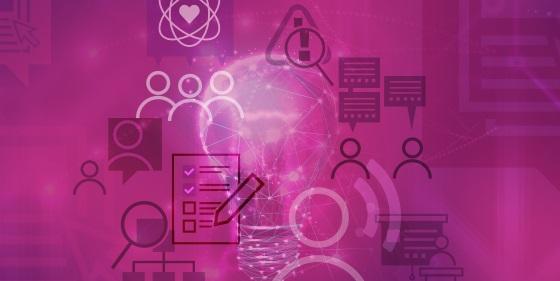 This year we are publishing a series of blogs exploring the different elements of the IBE Business Ethics Framework - sharing innovative ideas and good practice from a broad range of organisations.
If you would like to contribute to this series please email Alex Johnson.
Author

Jennifer Whitmore
Ethics Officer, United Kingdom Lockheed Martin
Jen joined Lockheed Martin in 2019 and is responsible for implementing Lockheed Martin's global ethics program in the UK. The role includes providing guidance on ethics and business conduct related policies, training of both employees and third parties, as well as conducting workplace investigations. Jen is a certified Leadership Professional in Ethics & Compliance (LPEC).
Prior to Lockheed Martin, Jen served in the Royal Navy as a Logistics Officer and, latterly, a Barrister. Highlights of Jen's legal career in the military included being directly accountable to the most senior managers of the Royal Navy, advising on workplace investigations, disciplinary action, grievances, performance management, and terms and conditions of employment. Jen also led a multi-national team of lawyers when working on a European Union military operation, mandated to deter and disrupt piracy off the coast of Somalia.