Trends and Innovations in Effective Ethics Training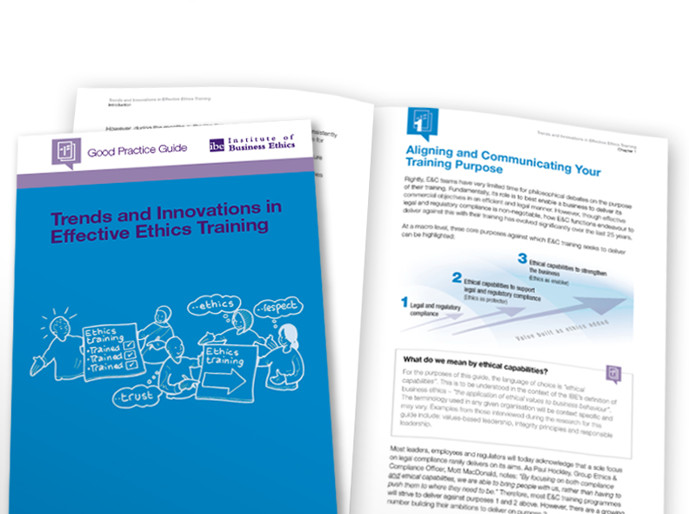 The IBE Good Practice Guides offer practical assistance and guidance for making ethics policies and programmes effective.
Trying to inform, guide and enable the right behaviours in complex organisations is difficult. That is why training is a fundamental part of a successful E&C programme.
This Good Practice Guide details how training programmes must continue striving to be more learner-centric and explores new and evolving opportunities for training to become less compartmentalised and structured in its delivery.
Drawing on survey responses and in-depth interviews with senior E&C practitioners, this guide shares examples of how organisations are innovating across how they plan, develop, deliver and measure their E&C training.
None of the chapters offer 'the one' best approach, but rather each seeks to offer a range of examples, before closing with a set of reflection questions to help you assess what is right for your organisation.
Now available in French and Spanish.