Performance Management for an Ethical Culture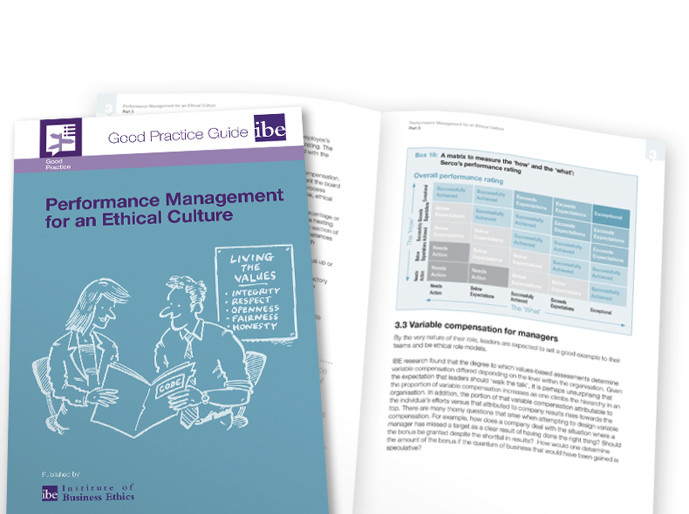 Drawing on the experience of UK and international companies, this Guide shows how performance management can play a critical role in embedding ethical values into business behaviour. This Guide:
will assist organistions to assess, incentivise and reward employees based on how results are achieved as well as what is achieved.
offers examples of how values-driven behaviours have been integrated into performance management.
provides practical information to business managers wanting to influence the culture of their organisation, and especially to professionals in the human resource, ethics and compliance functions.