Measuring Ethical Culture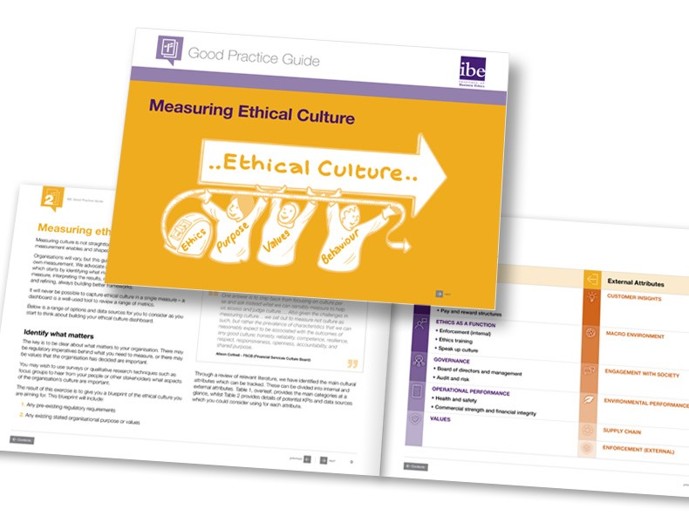 This Good Practice Guide is intended to help businesses define and measure ethical culture. An ethical culture is one in which organisational purpose, values and behaviour co-exist with ethical direction, such as codes of conduct, disciplinary processes, and ethics. These all come together and shape and influence an organisation.
This guide contains a wide range of indicators for you to consider using to measure your ethical culture. It also includes examples from businesses that have implemented and evolved their approach to measuring and managing their ethical culture.
Additional resources: Supporter-only case studies.