Codes of Business Ethics: examples of good practice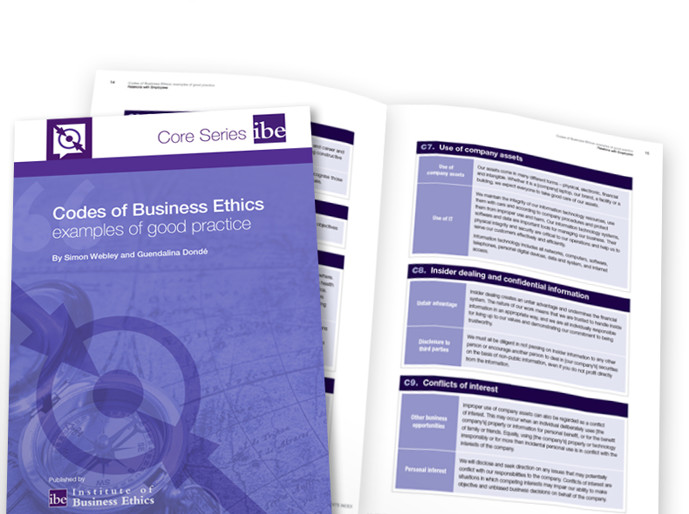 How do you encourage all staff, all the time, to 'do the right thing'?
In order to promote a culture of integrity within an organisation, guidance to staff is absolutely critical. This normally takes the form of a code of ethics, or similar document, which is applicable wherever the organisation operates and at all levels of the business.
This collection of examples, first published in 1993 and twice revised, is intended to assist all organisations - irrespective of size - in covering the main ethical issues that are now being experienced, with examples of how they are addressed in actual codes. It can serve as a check list when introducing a new code or revising one that had been in service for some time.
The purpose of this publication, then, is to help to make guidance from top management to staff on ethical matters relevant and useful.
The companion publication Codes of Business Ethics: a guide to developing and implementing an effective code, based on the IBE 9-Step Model, provides detailed guidance on how to prepare a document that demonstrates an organisation's commitment to doing its business ethically. A free copy of this publication is included with any purchase of the companion publication, although it can be purchased on its own if required.