Developing and Using Business Ethics Scenarios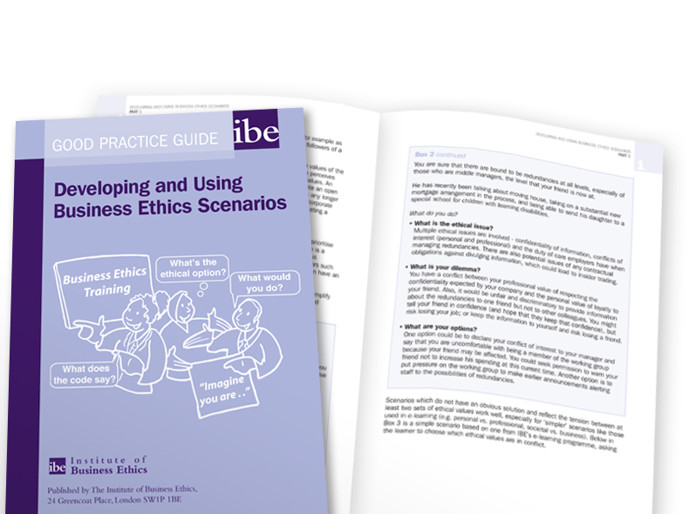 Scenario-based training helps embed ethical values into company culture and the way business is done. Developing and Using Business Ethics Scenarios, the sixth in the Good Practice Guide series, provides practical advice on:
Developing and choosing different types of scenarios
How and when to use them
Facilitating scenario-based training.
As well as corporate case studies, the Guide includes over 15 IBE scenarios relating to different stakeholder groups with questions to prompt discussion.
This Guide will be of value to ethics practitioners, managers looking to enhance the ethical competence and capability of their team, and those with a responsibility for corporate communications, learning and development.