Responsible Financial Reporting: doing the right thing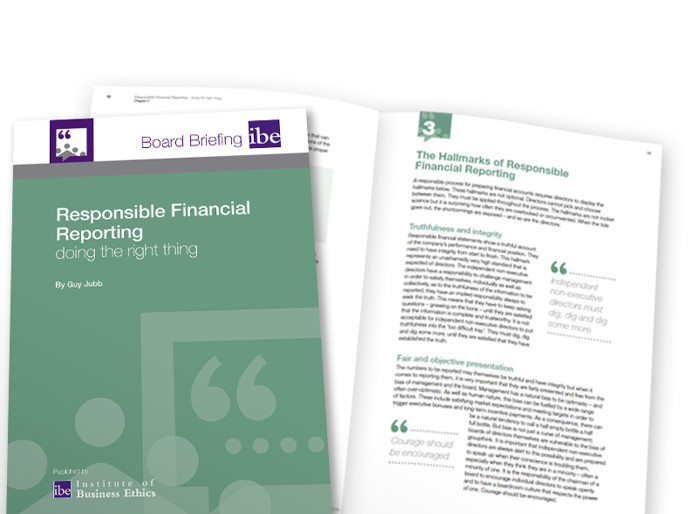 Financial reporting is critical to trust in business. Misleading accounts will undermine the confidence of investors and other stakeholders to the point where financial support can dry up and the franchise is lost. Yet this is more than just a question of conforming to the rules laid down by standard setters. Most accounting involves judgment and all judgment contains an ethical dimension.
In this Board Briefing, Guy Jubb, who is himself a qualified accountant and has spent several decades looking at company accounts from the perspective of an investor, looks at the challenges and the pitfalls. These include the pressures that may come from the short-term pressures of the market or the desire to meet remuneration targets. Or it may simply be a question of wanting to portray one's company in the best possible light.
Where the standards do call for judgement this may lead companies to be economicla with the truth. Dilemmas surround issues like revenue recognition, reporting of contingent liabilities and mark-to-market valuations. Guy's wise counsel will help both executives and audit committee members alike in navigating their way through.