Fair or Unfair: getting to grips with executive pay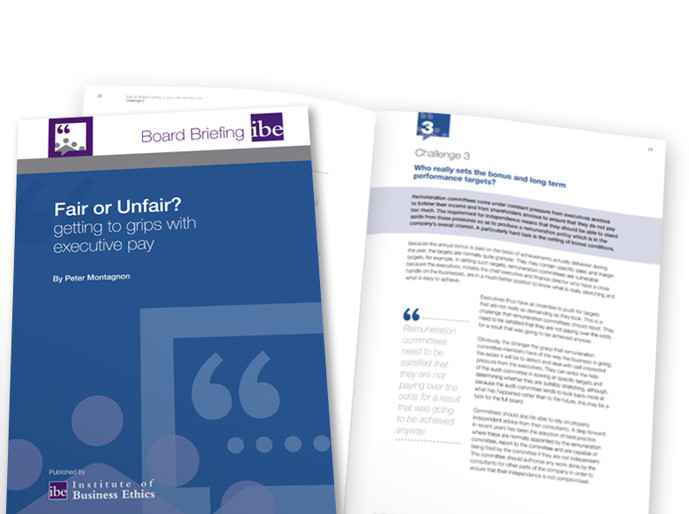 Executive remuneration is an important driver of behaviour and therefore of the way values are perceived throughout the company. However, it is also very complicated and tough for boards to manage. There is a widespread view that the present system in the UK does not deliver the right incentives, and may even be fundamentally broken.
Fairness and simplicity are the two themes which run through this Board Briefing, the third in the series.
It looks at the difficult and complex task of the remuneration committee adn aims to help them identify and respond to the ethical challenges they face. It explores seven challenges, and suggests practical ways in which they can be addressed.