Ethics and Section 172: key questions for informed board decision-making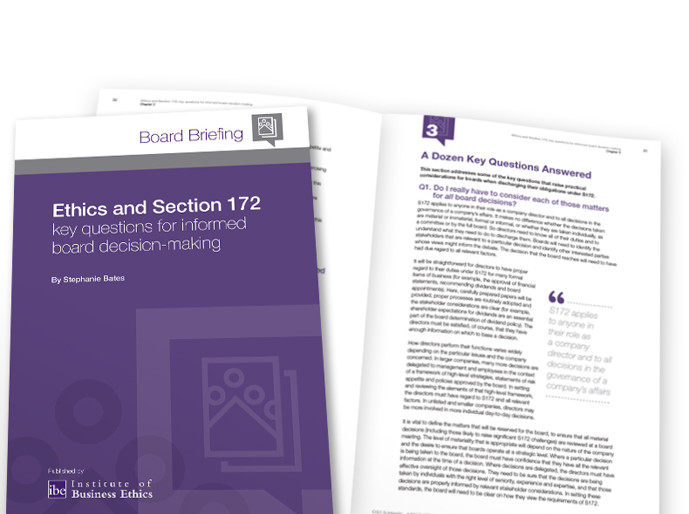 The introduction of Section 172 of the Companies Act 2006 (S172) provided boards with a clearer framework for decision-making. A string of corporate failures have now led the UK Government to require boards of large companies to report on how they have discharged duty under S172 and, in particular, how they have had regard to their broader stakeholder community in their board decision-making.
The aim of this Board Briefing is to help companies benefit from the new reporting obligation, and to encourage them to go beyond legal requirements. It provides practical guidance for boards around making decisions as a group, answers key questions and highlights issues for individual directors to consider.
It will help boards navigate through their own decision-making, giving consideration to ethical values in a way that will lead to meaningful reporting to stakeholders in the new S172 statement.
IBE Board Briefings aim to support board members and those who advise them by drawing their attention to and suggesting ways to approach particular ethical issues.