Culture Indicators: understanding corporate behaviour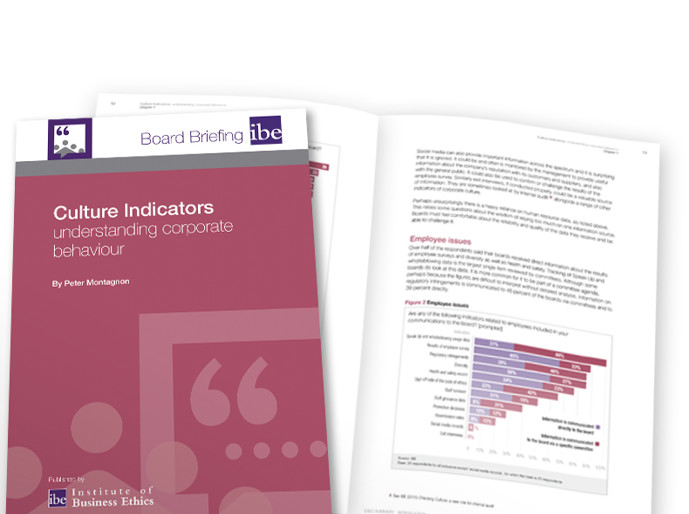 While boards are increasingly focused on corporate culture, they often struggle to understand the forces that drive behaviour in their business. Most directors agree thath culture cannot easily be measured. However, boards can and do have access to a range of information that will shed light on the drivers of behaviour within their organisation and help them to shape it. This Board Briefing sets out to help them through its examination of a range of relevant indicators and how to interpret them.
The Board Briefing includes the results of an IBE survey into the information boards currently receive, how they consider it and how they report on culture to the outside world. This is followed by an analysis drawn from a series of interviews with directors and those that advise them. A positive finding is that boards do discuss culture and receive a lot of relevant information. Yet the survey also suggests that boards appear to pay relatively little attention to some issues that might provide important insights.